Due to covid-19 restrictions being implemented by governments around the globe, the daily cargo amount allowed to carriers is limited, as a consequence there are delays delivering international orders.

*We can not deliver to Military Addresses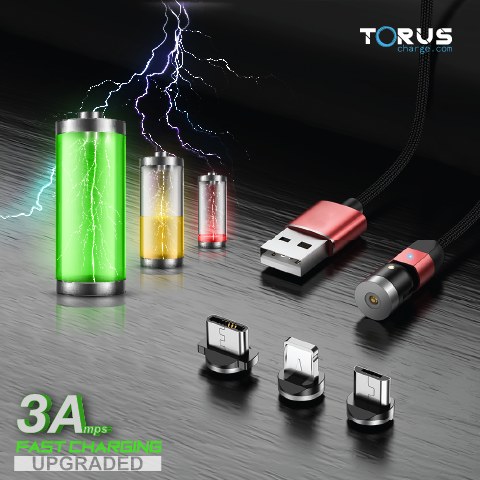 This technology makes charging more convenient by lessening the time it takes for a battery to get a substantial amount of power needed to operate a mobile device. In addition, some portable battery packs or power banks have fast charging features. Combining the Torus 540 with these accessories improve further the usability and mobility of mobile devices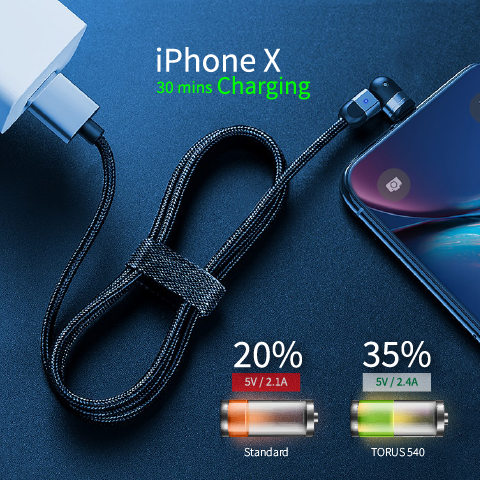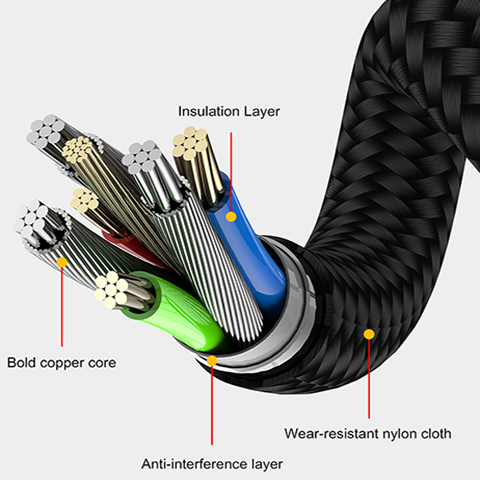 Much thought and effort went into making our cable. It has gone through several reliability tests, over 30 000 times. Made with 48, wear resistant, nylon threads protecting the anti-interference inner layer, the Torus 540 is very smooth, reliable and up to 10x stronger than others currently on the market.
It will surely outlive your device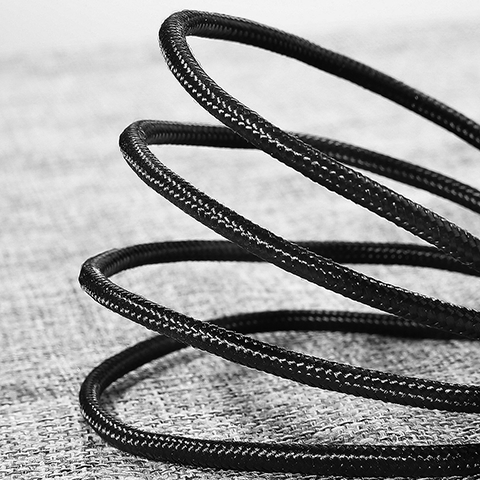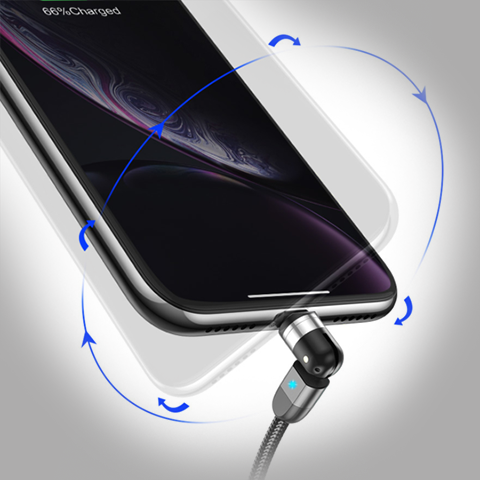 360º Rotation + 180º Bendable
Swivels have been in the market for ages, used, mainly, with heavy duty machinery to protect cables, that are subject to several tons of tension, from twisting and breaking.
The Torus 540 brings this heavy duty technology to your charging cable, allowing it to rotate and bend freely, creating a better user experience than any other cable on the market.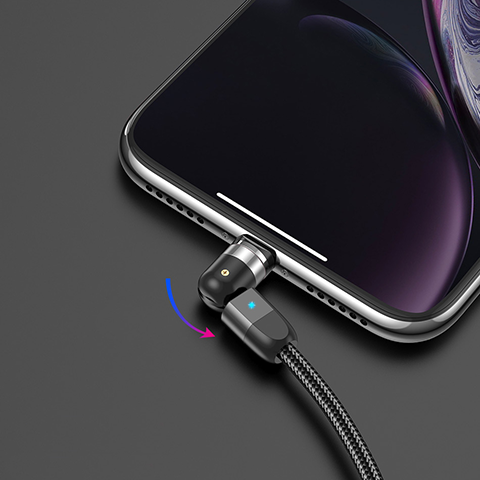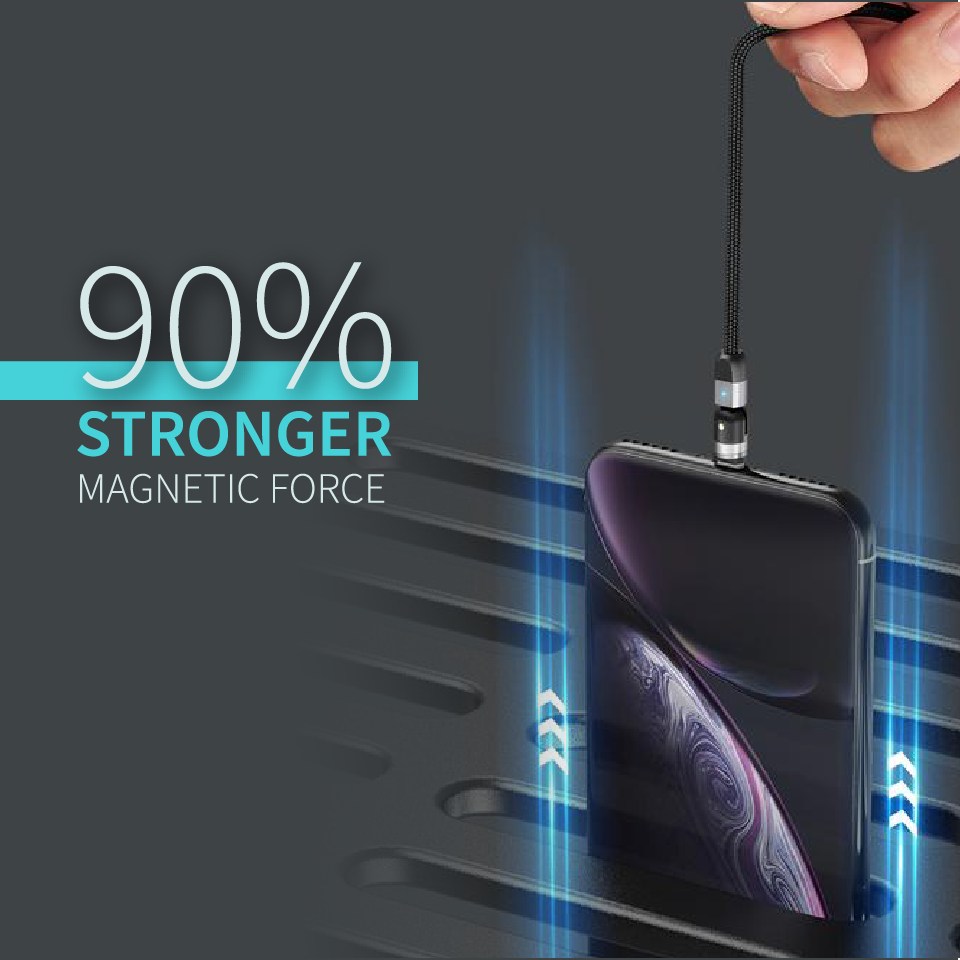 Two Neodymium Magnets set the Torus 540 apart by allowing an easy quick connection without demanding any effort from the user. Just bring your phone's charging port close to the blue LED indicator light and the charging starts in a blink. As a consequence of the powerful magnetic pull the Torus 540 is, also, the perfect recovery tool.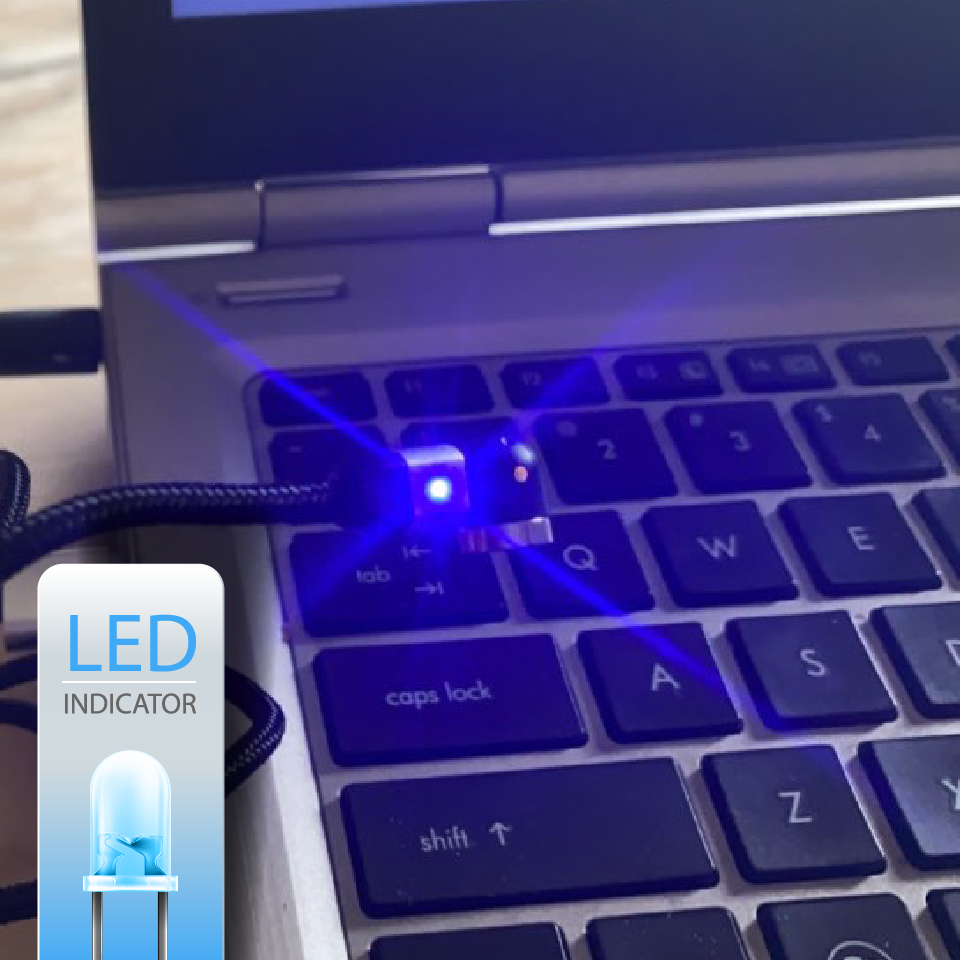 SHIPPING IS FREE WORLDWIDE


* Attention: Due extremely high demand, we expect delivery times of 12 to 20 business days worldwide.
FAQ

Q: Where can I buy the Torus 540 Charging Cable?
A: The Torus 540 is exclusively available through TorusCharge.com online store. That's why we can guarantee the best price - and cut out unnecessary margins for retailers that normally raise the retail price.

Q: What about shipping costs and returns?
A: We offer FREE shipping worldwide, with tracking numbers. Returns are accepted within 14 days after you receive your order. We offer a 30-Day warranty.



Tracking number provided on every order

We offer a 30 day warranty

We offer free worldwide shipping